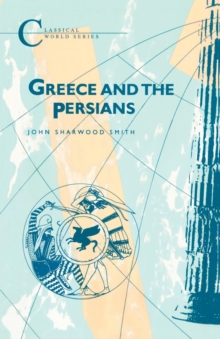 1853991139 / 9781853991134
Usually dispatched within 4 weeks
140 x 216 mm, 140 grams 112 pages, 1, black & white illustrations
Professional & Vocational Learn More
A / AS level
Further/Higher Education
Undergraduate
This account traces each stage of the critical struggle between the Persian Empire and the early Greek states, from the first clashes to the miraculous return home of 10,000 Greek mercenaries stranded in the heart of Persia.
Carefully examined sources and placing events within their geographical and historical contexts, the author attempts to define cultural and political differences between the two peoples.
His balanced, questioning approach places fresh emphasis on the Persian perspective and will provide an accessible and informed introduction to the period.
BIC:
1QDAG Ancient Greece, 1QDAP Persian Empire, HBJD European history, HBJF Asian history, HBLA Ancient history: to c 500 CE, JFC Cultural studies