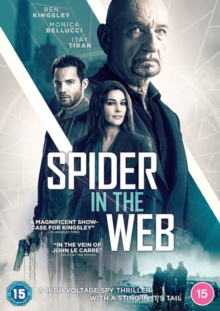 (15) Suitable for 15 years and over.
Ben Kingsley and Monica Bellucci star in this spy thriller directed by Eran Riklis.
Adereth (Kingsley) is embarking on his final spy mission in an attempt to redeem himself and his career after a few less-than-perfect assignments.
As he searches for a woman who he believes holds the key to the job, his team's wavering faith in him soon makes him feel like he is the one being hunted.