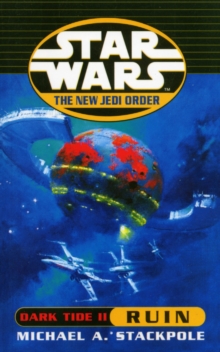 Ruin
Part of the STAR WARS series
0099409941 / 9780099409946
Usually dispatched within 2 weeks
While Luke struggles to keep the Jedi together, Knights Jacen Solo and Corran Horn set out to learn some kind of secret that might be used to undermine the enemy.
With a team of commandos they slip onto Gardi, an occupied world.
If they are discovered, the Jedi will fall, and the New Republic will die...
BIC: