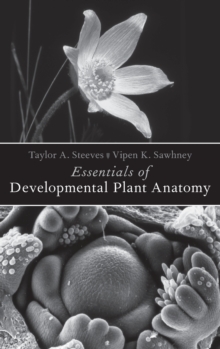 Essentials of developmental plant anatomy
0190657057 / 9780190657055
Usually dispatched within 4 weeks
24 cm 184 pages : illustrations
The main aim of this book is to provide a developmental perspective to plant anatomy.
Authors Steeves and Sawhney provide fundamental information on plant structure and development to students at the introductory level, and as a resource material to researchers working in nearly all areas of plant biology i.e., plant physiology, systematics, ecology, developmental genetics and molecular biology.
The book is focused on angiosperm species with some examples fromdifferent groups of plants. "Essentials of Developmental Plant Anatomy" starts with an introductory chapter and a brief introduction to plant cell structure, which is followed by the structure of the flower, plant reproduction (vegetative and sexual) and the development and structure of embryo - the precursor to the plant body.
Each chapter then deals with essential information on the shoot system, diversity of plant cells and tissues, the structure and development of the stem, leaf, root, and the secondarybody.
BIC: