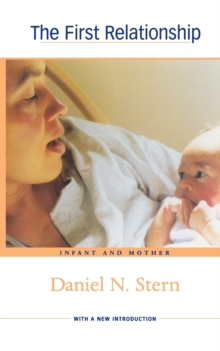 The first relationship : infant and mother (New [ed.])
0674013883 / 9780674013889
general Learn More
research & professional
academic/professional/technical
Daniel Stern's pathbreaking video-based research into the intimate complexities of mother-infant interaction has had an enormous impact on psychotherapy and developmental psychology.
Now a noted authority on early development, Stern first reviewed his unique methods and observations in The First Relationship.
Intended for parents as well as for therapists and researchers, it offers a lucid and nontechnical overview of the author's key ideas and encapsulates the major themes of his subsequent books.
BIC:
JMC Child & developmental psychology, VFXB Pregnancy, birth & baby care