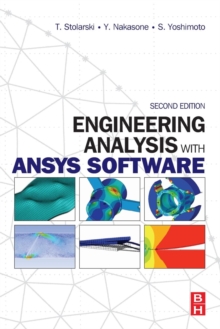 Engineering analysis with ANSYS software (Second edition)
008102164X / 9780081021644
Engineering Analysis with ANSYS Software, Second Edition, provides a comprehensive introduction to fundamental areas of engineering analysis needed for research or commercial engineering projects.
The book introduces the principles of the finite element method, presents an overview of ANSYS technologies, then covers key application areas in detail.
This new edition updates the latest version of ANSYS, describes how to use FLUENT for CFD FEA, and includes more worked examples.
With detailed step-by-step explanations and sample problems, this book develops the reader's understanding of FEA and their ability to use ANSYS software tools to solve a range of analysis problems.
BIC: