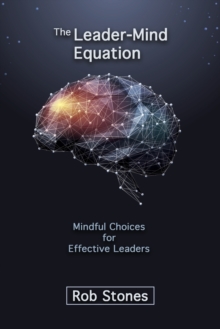 The Leader-Mind Equation : Mindful Choices for Effective Leaders
0646821601 / 9780646821603
152 x 229 mm, 413 grams 308 pages
The Leader-Mind Equation promotes mindful choices for leaders based on understanding how the mind works.
This book will help leaders and aspiring leaders to enhance the way they think and act by managing their own mental processes. Readers will acquire a working knowledge of the psychology of human behaviour, together with many insights into the practical application of this knowledge.
The Leader-Mind Equation introduces a powerful range of mind-management and leadership development strategies. It encourages leadership development based on a simple equation: Effectiveness = Capability + Direction + Commitment - Distraction.
BIC:
JM Psychology, JNK Organization & management of education, KJMB Management: leadership & motivation