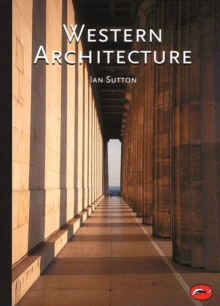 Western architecture : a survey from ancient Greece to the present
0500203164 / 9780500203163
general Learn More
research & professional
undergraduate
The author co-edited "The Faber Book of Victorian Churches"
This volume provides a survey of the history of architecture in Europe and North America, from ancient Greece to the present.
Ian Sutton focuses both on the technological achievements of architects, and on aesthetic considerations, and stresses that architecture is both a part of history, and an art form in its own right.
Arranged chronolgically, the book is divided into chapters on classical, early Christian, Romanesque, Gothic, Renaissance, Baroque, neoclassical, 19th-century revivalism, international modernism and postmodernism, with all the famous architects documented and described.
A range of examples illustrate the text, and space is given to Eastern Europe, and ideologically suspect styles like Stalinist classicism.
BIC: