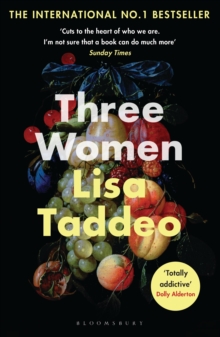 Three women
1526611643 / 9781526611642
General (US: Trade) Learn More
Professional & Vocational
Tertiary Education (US: College)
Reprint. Originally published: London: Bloomsbury Circus, 2019.
The International No. 1 Bestseller'Cuts to the heart of who we are' Sunday Times'A book that begs discussion' Vanity FairAll Lina wanted was to be desired.
How did she end up in a marriage with two children and a husband who wouldn't touch her?All Maggie wanted was to be understood.
How did she end up in a relationship with her teacher and then in court, a hated pariah in her small town?All Sloane wanted was to be admired.
How did she end up a sexual object of men, including her husband, who liked to watch her have sex with other men and women?'I will probably re-read it every year of my life' Caitlin Moran'Will have millions nodding in recognition' The Times'As gripping as the most gripping thriller' Marian Keyes'When I picked it up, I felt I'd been waiting half my life to read it' Observer'The kind of bold, timely, once-in-a-generation book that every house should have a copy of, and probably will before too long' New StatesmanThe book Phoebe Waller-Bridge, Alexa Chung, Jodie Comer, Reese Witherspoon, Harry Styles, Fearne Cotton, Caitriona Balfe, Gwyneth Paltrow, Sharon Horgan, Zoe Ball, Rosie Huntington-Whiteley, Davina McCall, Gemma Chan, Christine and the Queens and Gillian Anderson are all reading
BIC:
BT True stories, JFSJ1 Gender studies: women, JHBK5 Sociology: sexual relations, JHMC Social & cultural anthropology, ethnography