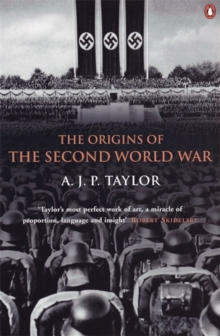 The origins of the Second World War
014013672X / 9780140136722
Reprint. Originally published: London: Hamish Hamilton, 1961.
In this account of the origins of World War II, Taylor provides a narrative of the years and events preceding Hitler's invasion of Poland on 1st of September 1939.
The historian debunks previously accepted truths about World War II, arguing that Hitler did not set out to cause the war as part of an evil master plan, but blundered into it partly by accident, aided by the shortcomings of others.
BIC: