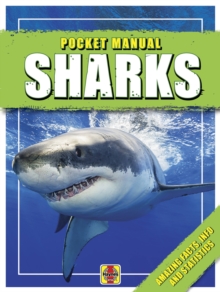 1785216767 / 9781785216763
17 cm 192 pages : illustrations
Reprint. Originally published: 2007.
This A-Z directory of sharks features 46 of the most astonishing marine creatures.
Packed with information such as weight, size, reproduction, speed, number of teeth, and danger level to humans, the entries also include geographical distribution and beautiful photographs.
Featuring the larger sharks, from the most enormous - the whale shark - to the most deadly - the great white, this book is packed with amazing statistics and shark facts.
BIC:
5AJ Interest age: from c 8 years, YNNR Wildlife (Children's / Teenage)