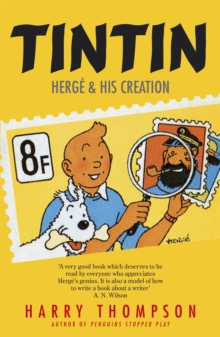 Tintin : Hergâe and his creation
1848546726 / 9781848546721
Stock expected by 16/04/2021
20 cm x, 326 p., [8] p. of plates : ill., ports.
Reprint. Originally published: London: Hodder & Stoughton, 1991.
The little black-and-white cartoon figure of Tintin first appeared in Belgium in 1929 in a Catholic newspaper where his creator, Herge, worked.
Harry Thompson looks at the story of Herge, of Tintin and his origins, and beyond to when President de Gaulle could call Tintin 'his only rival'.
BIC:
AKLC Comic book & cartoon art, BGF Biography: arts & entertainment