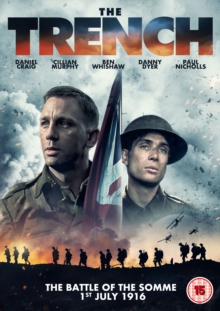 (15) Suitable for 15 years and over.
William Boyd writes and directs this drama which covers 48 hours in the days leading up to the Battle of the Somme in 1916, and retells the story of war through the eyes of seventeen-year-old Billy McFarlane (Paul Nicholls).
As Billy and his comrades await the signal that will send them into battle, they ponder their past and their friendships - before the horrific reality of their situation becomes clear.
The cast includes Daniel Craig, Cillian Murphy and Danny Dyer.