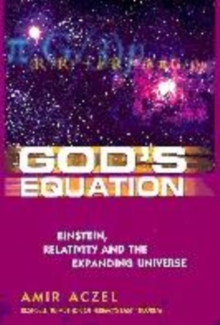 God's equation : Einstein, relativity and the expanding universe
0749920823 / 9780749920821
Originally published: New York: Four Walls Eight Windows, 1999.
Amir Aczel is author of "Fermat's Last Theorem" and "Probability 1".
Dealing with cosmology, this book reveals astronomical observations that indicate the presence of a previously unknown force in the universe.
It explains, in accessible terms, Einstein's theories and his development of the "cosmological constant".
BIC: