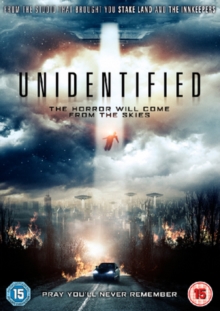 (15) Suitable for 15 years and over.
Director Jason Richard Miller makes his feature debut with this sci-fi thriller set in the Nevada desert.
Jeremy (Parry Shen), Dave (Colton Dunn), Nick (Eddie Mui) and Jodie (Eric Artell) think the worst of their troubles have passed when they find themselves alone in the vast emptiness outside Las Vegas.
Having got themselves into trouble with a Vegas loan shark while on vacation in the city, they believe their isolation indicates that they have successfully escaped his retribution.
However, when they come across a small fragment of metal that is unlike anything they've encountered before, a series of unexpected and seemingly inexplicable events lead them to wonder whether they have stumbled into an even worse predicament...