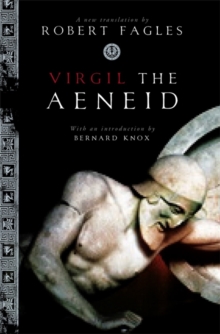 0140455388 / 9780140455380
Usually dispatched within 2 weeks
Reprint. This translation originally published: 2006.
"The Aeneid" is a sweeping epic of arms and heroism and a searching portrait of a man caught between love, duty, and the force of his own destiny.
Here, Fagles brings to life the timeless journey of Aeneas - Achilles' erstwhile foe - as he flees the ashes of Troy to found the Roman people and change forever the course of the Western world.
BIC: