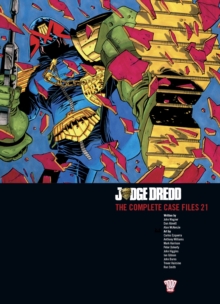 Judge Dredd : the complete case files21
1781081751 / 9781781081754
320 pages : chiefly illustrations
In the future metropolis of Mega-City One, the judges keep order.
Empowered to dispense summary justice, these 22nd-century cops enforce the law in a society driven by violence and rampant crime.
Toughest of them all is Judge Dredd, a man who has dedicated his life to stemming the tide of chaos...
BIC: