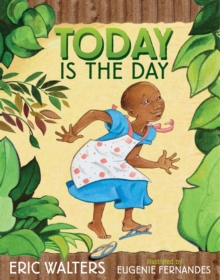 Today is the day
1770496483 / 9781770496484
27 cm 32 pages : chiefly illustrations (colour)
Mutanu is excited. As she goes about her chores, she thinks about the day to come and what surprises it might bring.
Every year, the orphanage honours its newest arrivals by creating a birthday day especially for them.
From that moment forward, the orphans have a day that they know is theirs - a day to celebrate, a day to enjoy, a day to remember. And today is the day! Based on real children in an orphanage in Kenya, this story shows how something as simple as a birthday, something most of us take for granted, can mean so much in another part of the world.
BIC: