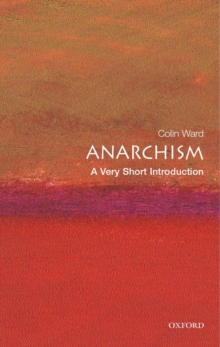 0192804774 / 9780192804778
18 cm [xi], 109 p. : ill.
The word 'anarchism' tends to conjure up images of aggressive protest against government, and - recently - of angry demonstrations against bodies such as the World Bank and the International Monetary Fund.
But is anarchism inevitably linked with violent disorder?
Do anarchists adhere to a coherent ideology? What exactly is anarchism? In this very short introduction, Colin Ward considers anarchism from a variety of perspectives: theoretical, historical, and international, and explores key anarchist thinkers from Kropotkin to Chomsky.
He looks critically at anarchism by evaluating key ideas within it, such as its blanket opposition to incarceration, and policy of 'no compromise' with the apparatus of political decision-making.
Among the questions he ponders are: can anarchy ever function effectively as a political force?
Is it more 'organized' and 'reasonable' than is currently perceived?
Whatever the politics of the reader, Ward's argument ensures that anarchism will be much better understood after reading this book.
BIC: