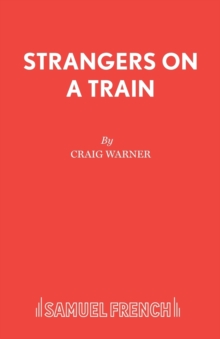 Strangers on a train : a play
057301972X / 9780573019722
Based on the novel by Patricia Highsmith. Guy Haines and Charles Bruno meet on a train and, because they are strangers, they think they can say anything while chatting.
Bruno suggests that they could get away with murder-he could kill Guy's unfaithful wife while Guy could eliminate his hated father.
Guy does not take him seriously, but Bruno is deadly serious.
The basis of the classic film by Alfred Hitchcock which starred Farley Granger and Robert Walker.-2 women, 5 men
BIC: