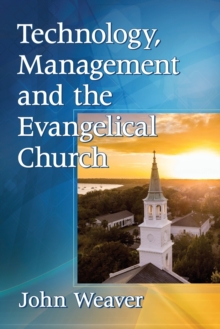 Technology, Management and the Evangelical Church
1476678162 / 9781476678160
This book explores the technological innovations and management practices of evangelical Christian religions.
Beginning with a historical look from the late 19th century, the book examines the evangelical church's increasing appropriation of business practices from the secular world as solutions to organizational problems and noting especially the importance of the church growth movement and the formation of church networks.
Particular attention is paid to the history of evangelical uses of computer technology, including connections the Christian Right has made within Silicon Valley.
Most significantly, this book offers one of the first academic explorations of the use of cybernetics, systems theory, and complexity theory by evangelical leaders and management theorists.
BIC:
HRCX7 Christian mission & evangelism, KJM Management & management techniques