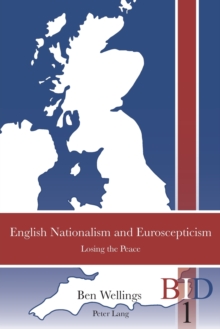 English nationalism and euroscepticism : losing the peace
3034302045 / 9783034302043
This book seeks out the origins of contemporary English nationalism.
Whilst much academic and political attention has been given to England's place within the United Kingdom since devolution, the author argues that recent English nationalism actually derives from Britain's troubled relationship with European integration.
Drawing on political evidence from the former Empire, the debates surrounding EEC accession and the United Kingdom's ongoing membership in the European Union, the author identifies the foundations of contemporary English nationalism.
In doing so, he adds an important corrective to the debate about nationalism in England, pulling our gaze out from the United Kingdom itself and onto a wider field.
Far from being 'absent', English nationalism as we know it today has been driven by resistance to European integration since the end of Empire in the 1960s.
BIC:
HBLX 21st century history: from c 2000 -, JPA Political science & theory