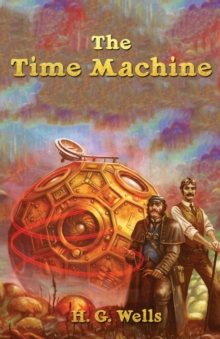 The Time Machine
8194619025 / 9788194619024
Usually dispatched within 4 weeks
129 x 198 mm, 122 grams 118 pages
The Time Machine is a science fiction novella by H.
G. Wells, published in 1895 and written as a frame narrative.
The work is generally credited with the popularization of the concept of time travel by using a vehicle or device to travel purposely and selectively forward or backward through time.
The term "time machine", coined by Wells, is now almost universally used to refer to such a vehicle or device.It has also indirectly inspired many more works of fiction in many media productions.
H.G. Wells had considered the notion of time travel before, in a short story titled "The Chronic Argonauts" (1888).
This work, published in his college newspaper, was the foundation for The Time Machine.
BIC: