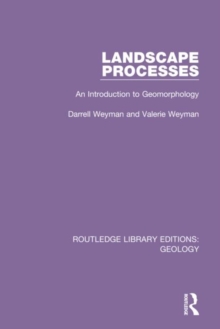 Landscape processes : an introduction to geomorphology
0367313278 / 9780367313272
Usually dispatched within 4 weeks
Reprint. Originally published: London: Allen & Unwin, 1977.
This book, first published in 1977, is a concise, fully illustrated introduction to modern geomorphology.
Geomorphologists pay much attention to the measurement of present day processes in attempting to develop explanations of landscape evolution, and this book reflects this approach by deliberately emphasising processes in humid environments.
BIC: