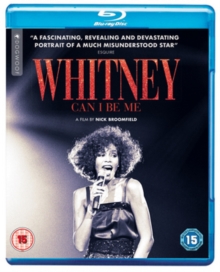 Whitney - Can I Be Me?
(15) Suitable for 15 years and over.
Documentary co-directed by Nick Broomfield and Rudi Dolezal about the life, death and legacy of legendary musician Whitney Houston.
Making use of concert and archive footage as well as newly-shot interviews with her friends and family, the documentary explores the journey of Houston's musical career as it rose to dizzying heights, as well as her personal life and relationships with her best friend and her ill-fated lover, with a story that ultimately ends with her tragic death.