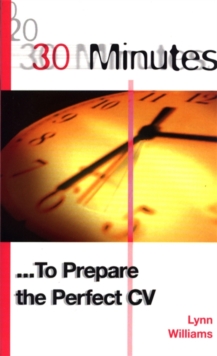 30 minutes to prepare the perfect CV
0749437855 / 9780749437855
A good CV is an essential tool in the survival kit of every job hunter.
It shows that the applicant has the necessary qualities and qualifications to do the job for which they have applied, and will make or break their chances of getting an interview.This practical volume sets out the ground rules for preparing a CV.
It shows what to include (and what to leave out), how to lay it out, and how to present it.
Including sample CVs for a variety of job applications, it also deals with CVs for tricky situations, electronic CVs, and overcoming common CV problems.
It should be suitable for all job hunters, such as those looking for their first job, aiming for a promotion or applying for the job of their dreams.
BIC: