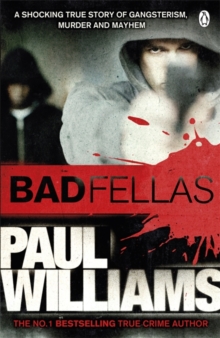 Badfellas
0241954746 / 9780241954744
20 cm x, 452 p., [32] p. of plates : ill., ports.
Reprint. Originally published: Dublin: Penguin Ireland, 2011.
Badfellas is the definitive account by Ireland's most respected crime writer and journalist, Paul Williams, of how organized crime evolved in Ireland over the past four decades. Drawing on his vast inside knowledge of the criminal underworld, an unparalleled range of contacts and eye witness interviews, Williams provides a chilling insight into the godfathers and events - that have dominated gangland since the late 1960s. Until the explosion of paramilitary violence in the 1970s, Ireland was a criminal backwater.
However, petty criminals with dreams of the big time were quick to emulate the ruthless actions of the subversives. Organized crime took hold in Ireland and soon armed robberies, kidnappings and murder became commonplace. After the introduction of heroin to Ireland by Dublin's Dunne family in the late 1970s, there was no going back.
Badfellas traces how the hugely lucrative drug trade that then emerged led to the gang wars that have corroded communities and devastated countless lives.
Badfellas describes in gripping detail the shocking depths to which the mobsters have sunk.
Badfellas is essential reading for anyone who cares about keeping communities safe
BIC: