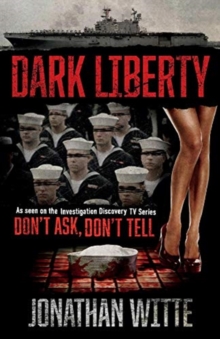 Dark Liberty : Don't Ask, Don't Tell
1098302370 / 9781098302375
9 x 215 mm, 0 grams 442 pages
As seen on the Discovery ID TV series "Don't Ask, Don't Tell"and on"The Lifetime Channel" the 1997 award-winning TV movie "Any Mother's Son"which revolved around the murder of a gay US Navy service member Allen Schindler and his mother.Written by the witness himself, he provides a glimpse of life in the Navy visiting ports, meeting women and even saving a sex-trafficking victim.
During one of his liberties, he coincidently witnesses one of the most political, horrendous murders about a homosexual sailor,Radioman Allen Schindlerwhich began the "Don't Ask, Don't Tell" policy.The writer and witness to the murder is a young, 18-year old man growing up in Texas struggles growing up learning how it is to be a man, getting into trouble, fights, selling drugs and then hits rock bottom, homeless and penny-less.
His family feared that he would become a failure and never make it in life. ??He learns that his only realistic option is to join the United States Navy which changes his life completely around for the better.
He meets a few close friends and hundreds of brothers who serve together in the 7th Pacific Fleet.He and his shipmates journey across the Pacific Ocean on Liberty to discover new worlds - strange, frightening, fun and dark...especially when he stumbles upon the murder of a homosexual shipmate, Allen Schindler.
The writer shares detailed, never published account of the murder of Allen Schindler before, during and the aftermath.
BIC: