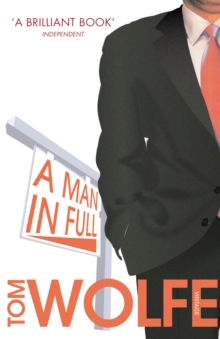 A man in full
0099554771 / 9780099554776
Reprint. Originally published: London: Jonathan Cape, 1998.
A dissection of greed-obsessed America a decade after The Bonfire of the Vanities and on the cusp of the millennium, from the master chronicler of American culture Tom WolfeCharlie Croker, once a fabled college football star, is now a late-middle-aged Atlanta real estate entrepreneur-turned conglomerate king.
His expansionist ambitions and outsize ego have at last hit up against reality.
Charlie has a 28,000 acre quail shooting plantation, a young and demanding second wife and a half-empty downtown tower with a staggering load of debt.
Wolfe shows us contemporary America with all the verve, wit, and insight that have made him our most admired novelist. 'Enthralling enough even to satisfy The Bonfire of the Vanities devotees...humane and redemptive' - Sunday Times
BIC: