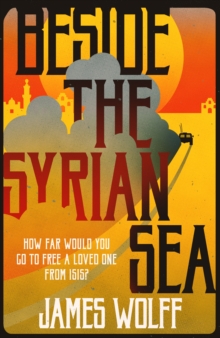 Beside the Syrian sea
1908524987 / 9781908524980
Jonas is a British spy out in the cold. When his father, an elderly clergyman, is kidnapped and held for ransom by ISIS in Syria, he takes matters into his own hands and begins to steal the only currency he has access to: secret government intelligence.
He heads to Beirut with a haul of sensitive documents and recruits an unlikely ally - an alcoholic Swiss priest named Father Tobias.
Despite barely surviving his previous contact with ISIS, Tobias agrees to travel into the heart of the Islamic State and inform the kidnappers that Jonas is willing to negotiate for his father's life.
British and American intelligence agents in Beirut try everything in their power to stop Jonas, and he finds himself tested to the limit as he fights to keep the negotiations alive and play his enemies off against each other.
As the book races towards a thrilling confrontation in the Syrian desert, Jonas will have to decide how far he is willing to go to see his father again.
BIC: