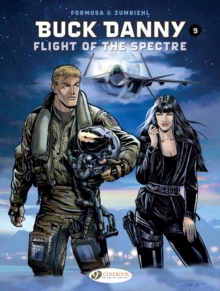 Flight of the spectre
1849184364 / 9781849184366
29 cm 48 pages : chiefly illustrations (colour)
Translated from the French.
When a Japanese patrol plane is shot down by a mysterious aggressor the international community immediately suspects the Chinese - the attack having taken place off the Japanese Senkaku Islands, which China also claims as their own.
The incident is extremely serious and could lead to all-out war.
Buck is sent by the Pentagon aboard the USS Ronald Reagan to investigate the attack.
Can he defuse the situation before it blows out of control?
BIC: