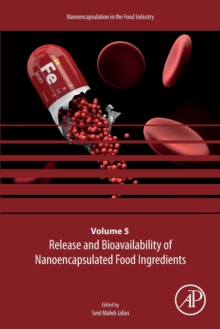 Release and Bioavailability of Nanoencapsulated Food Ingredients - Volume 5
0128156651 / 9780128156650
Stock expected by 12/06/2020
Release and Bioavailability of Nanoencapsulated Food Ingredients, volume five in the Nanoencapsulation in the Food Industry series, reviews different release mechanisms of nanoencapsulated food ingredients.
The book discusses mathematical and intelligent modeling of the release of bioactive agents from nano-vehicles to better understand their release mechanisms, while also covering different approaches for studying the release profile of these ingredients (such as in-vitro and in-vivo assays).
Authored by a team of global experts in the fields of nano and microencapsulation of food, nutraceutical and pharmaceutical ingredients, this title will be of great value to those engaged in various fields of nanoencapsulation.
BIC: